January 29, 2016 – August 28, 2016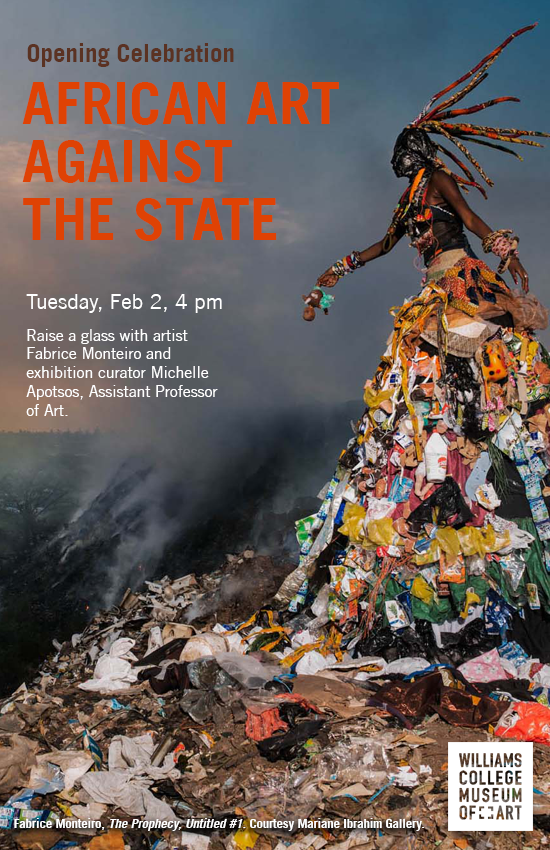 African Art Against the State highlights the long and extraordinary history of activism, intervention, and resistance that has characterized a great deal of African art-making from prehistory to the present. In underscoring how artists have used expressive culture in Africa to produce advocacy and even agency for disenfranchised and marginalized groups and communities, the exhibition will utilize a select group of objects from various traditions and artistic moments to highlight how art has been used as a mechanism of mediation across both space and time while giving teeth to the adage that sometimes images can speak louder than words.
This focused exhibition includes work by Lalla Essaydi, David Goldblatt, Fathi Hassan, Fabrice Monteiro, Zwelethu Mthethwa, Zanele Muholi, and Yinka Shonibare as well as sculptures by the Yoruba People and masks by the Igbo People.
Opening Celebration
Tuesday, Feb 2, 4 pm
Get a first glimpse of the exhibition and raise a glass with Michelle Apotsos curator of the exhibition.
Curator's Insights
Thursday, Feb 25, Noon
Walk through the exhibition with Michelle Apotsos, Exhibition Curator and Assistant Professor of Art.