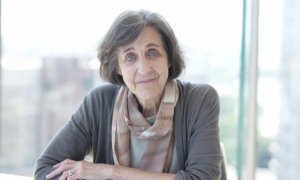 Dr. Rita Charon Named the 2018 Lecturer in Humanities
Warner Theatre in Washington D.C.
Monday, October 15, 2018 at 7:30 p.m.
Rita Charon, scholar, physician, and originator of the burgeoning field of narrative medicine, will deliver the 2018 Jefferson Lecture in the Humanities.
The lecture is the highest honor the federal government bestows for distinguished intellectual achievement in the humanities.
Charon will deliver the lecture, titled "To See the Suffering: The Humanities Have What Medicine Needs," on Monday, October 15, at the Warner Theatre in Washington, D.C., at 7:30 p.m. The lecture is free and open to the public and will stream online at neh.gov.
https://www.neh.gov/news/press-release/2018-09-04?utm_medium=email&utm_source=govdelivery