On Friday November 5th, there was an open house event for prospective and enrolled students that included sculpture burning and projection mapping.
Sculpture Burning
With sculpture burning, some students read their poems written for the event. After the reading, the students would toss their poem into the open flames.
Projection Mapping
The GMD-321 Animation 1 class projected animations on the Albany Administration building. Each student had to create multiple animations that would conform to the shape of the building.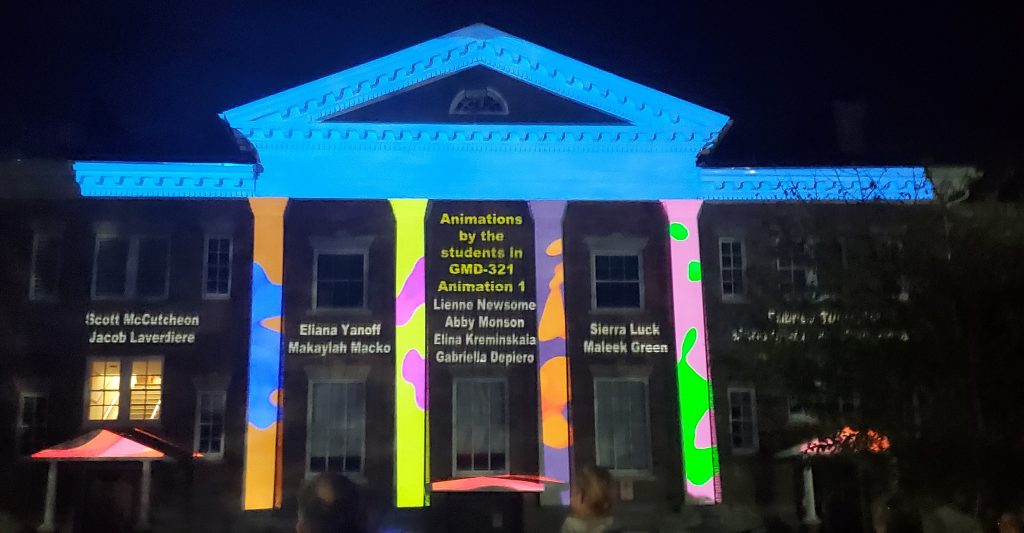 Thank you all for attending Fire Night Now With Light Night!