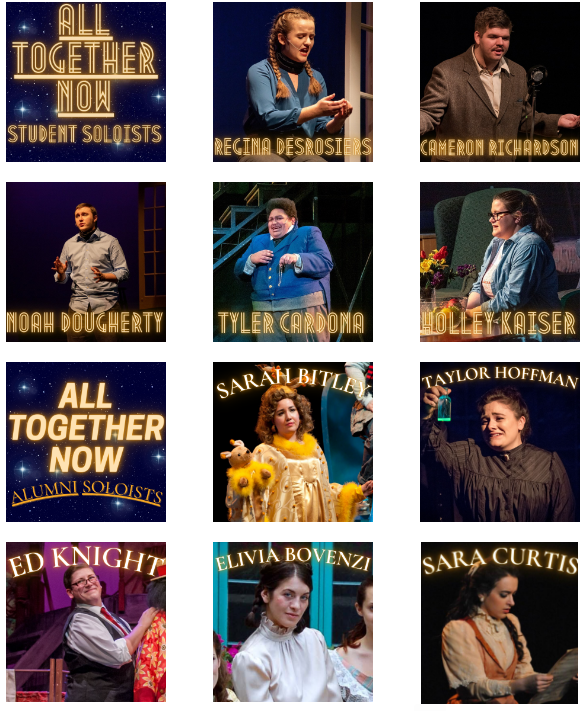 This weekend!
November 12 & 13 at 7:30 p.m.
Join the Theatre Institute at Russell Sage College for a global event celebrating local theatre.
Thousands of theatrical organizations around the globe are producing their own local productions of
Music Theatre International's All Together Now! as a fundraising event.

A fantastic selection of songs are featured in this brand new musical revue from shows including: 
Rent, 
Les Misérables, 
Into the Woods, 
Mamma Mia! 
and many more!
Enter in a raffle to win items from:
Romanation Jewelers
T&J Soaps
Muddaddy Flats Quesadillary
Birch Baked Gluten Free
Plum Blossom Restaurant
Market Block Books
Sodexo
Moss Books and other Provisions
River Rocks Jewelry and Bead Shop
Hippies..Witches & Gypsies "An Eclectic Shoppe"
Stewart's Shops