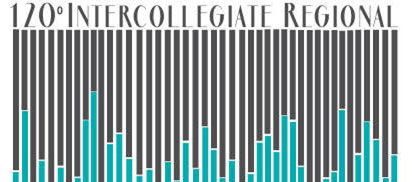 COLLEGE STUDENTS:
CALL FOR ART
120˚ Intercollegiate Regional Show
"A juried fine art exhibition for students attending an accredited college or university located within 120 miles of Saratoga Springs, Troy or Glens Falls, NY."
Application Deadline:
Monday February 7th 2022   4:00pm
Drop Off Dates: Thursday Feb. 17th 10 – 6p, Friday Feb. 18th – Saturday Feb. 19th between 10am-3pm
Show Dates: February 25th through March 30th
Opening Reception: Friday February 25, 2022 from 5-8pm
Guest Juror:
TDB
Eligibility:
Students must be currently enrolled at an accredited College or University. Students graduating in December 2021 are still eligible to apply. The student's College or University must be located within 120 miles of Glens Falls, NY.
What mediums are acceptable?
There is no restriction as to what mediums can be used. Entries may be 2D or 3D and all forms of multimedia, video, painting, photography, sculpture, etc. are welcome. All video artwork that is accepted must have proper equipment supplied by the artist. Entries must represent original works of art.
How many pieces can I submit?
There is a limit of (6) pieces per artist
Entry Fees:
There is a $5.00 fee to submit. Entry fees are non-refundable, and can be paid via PayPal at LARAC.org or by via credit card by calling (518) 798-1144 ext.2
(i.e., 1 piece = $5, 6 pieces = $5)
For more information visit: www.LARAC.org; or contact LARAC's Gallery Curator, Phil Casabona at [email protected] or (518)798-1144 x2