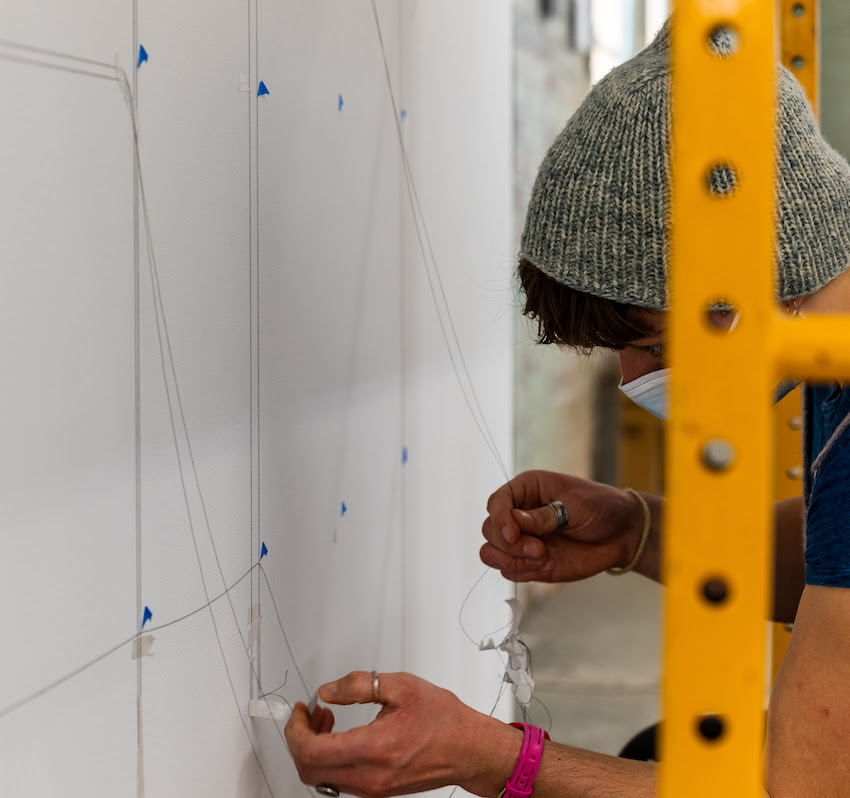 Restoring Sol LeWitt's Wall Drawing #1211
Last week, artists began the extensive process of restoring Sol LeWitt's Wall Drawing #1211—which faded dramatically over its 13 years on view in the well-loved retrospective. With the help of eight young assistants, including local artists and recent graduates, two experienced drafters associated with the LeWitt studio are redrawing the impressive work and passing on their expertise to another generation.
We'll be sharing updates along the way throughout the coming month. Click through below for the first look behind the scenes as the restorers prepare the walls.