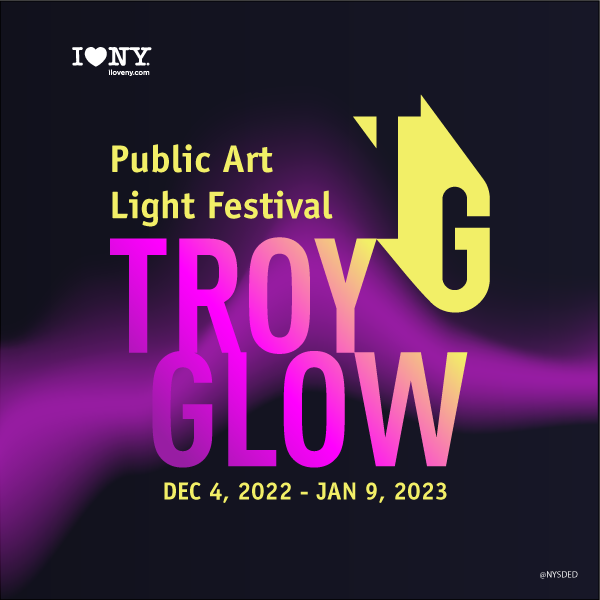 Ready, Set, GLOW!
Troy Glow is a temporary public art light festival in historic downtown Troy that will be lit for five weeks, starting Dec. 4, 2022 through Jan. 9, 2023. Troy Glow will feature 6 site-specific outdoor installations of light-based art created by regional artists. In addition, 8 partner organizations will be participating, for a total of 14 Troy Glow sites in a walkable route. To see every installation, the entire Troy Glow walk will take approximately 25 minutes.
Troy Glow is presented by the Arts Center of the Capital Region in partnership with the Troy Cultural Alliance and the Rensselaer Chamber of Commerce.
Visit Troyglow.com/news for details and to sign up for updates!