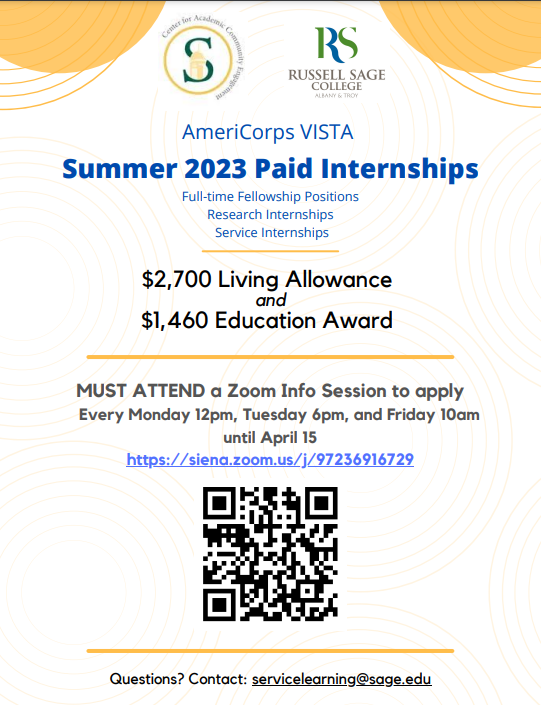 The first step to apply: attend a required Info Session on Zoom
No need to register – attend any one of the following:
Friday 4/7 10am
Monday 4/10 12pm
Tuesday 4/11 6pm
Friday 4/14 10am
All on: https://siena.zoom.us/j/97236916729
Check out profiles of Sage students' AmeriCorps internships from past summers: 2020, 2021, 2022(a), and 2022(b).
Questions? Contact [email protected] or [email protected].