On view through March 2015
Opening Reception
in conjunction with MASS MoCA's fifteenth year celebration
Saturday, May 24, 4-6pm
Free to members / $7 for not-yet-members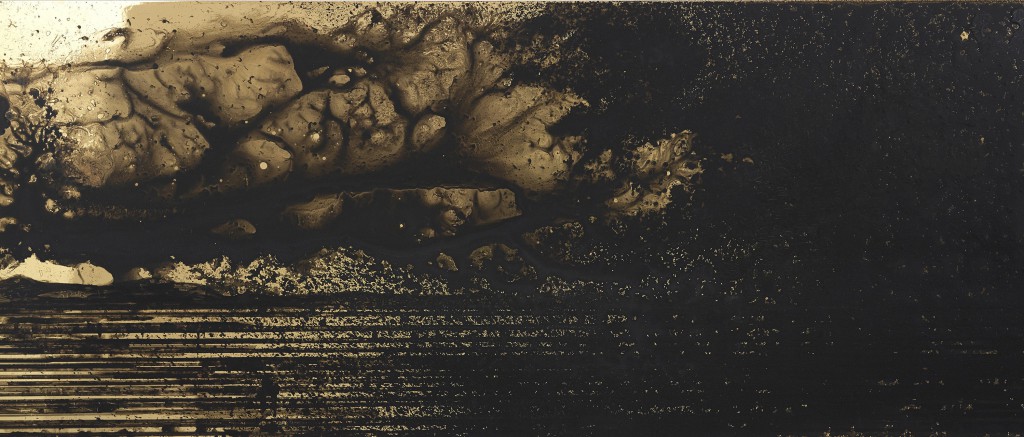 Demonstrating the artist's remarkable ability to transform materials and their surrounding architecture into an enveloping perceptual experience, Teresita Fernández: As Above So Below combines graphite and gold to create a series of immersive, interconnected installations whose scale shifts from intimate to vast, from miniature to panoramic.
Describing a universe in balance, the phrase "as above, so below" originates from the ancient Hermetic tradition central to alchemy, in which every action occurring on one level of reality (physical, emotional, or mental) correlates to every other. Responding to MASS MoCA's massive and light-filled first-floor galleries, Fernández's trio of new landscape-informed, large-scale installations embodies this expression, and is united through the show's elaborately detailed exploration of two essential minerals.
Reservations for the opening reception can be made by phoning 413.664.4481 x8157 or [email protected].
For more information click here.