Sept. 1 – Oct. 14 To Be—Named
To Be—Named is a multi-site, new media art exhibition focused on how names are created and used to shape, reshape, and sometimes mis-shape, our worlds and identities. The origins of To Be—Named lie in a partnership between the European Union funded CoLing project—a multi-national, multi-institutional program focused on minority languages, the OSUN-funded Experimental Humanities Collaborative Network which links university hubs around the world, and the Recovering Voices program at the Smithsonian Institution, which supports community efforts in language revitalization. This iteration of the exhibit was curated by Krista Caballero in partnership with Opalka Gallery.
Reception
FRI, Sept. 8, 6pm – 9pm
6:30pm: Performance by Aarati Akkapeddi 
Exhibition events:
SAT Sept. 30 2:00pm To Be-Named Panel Discussion
With exhibition curator Krista Caballero, and artists Jean-Marc Superville Sovak, and Sayo':klʌ Kindness Williams
FRI Oct. 6 FIRST FRIDAY: Gallery open from 5pm to 8pm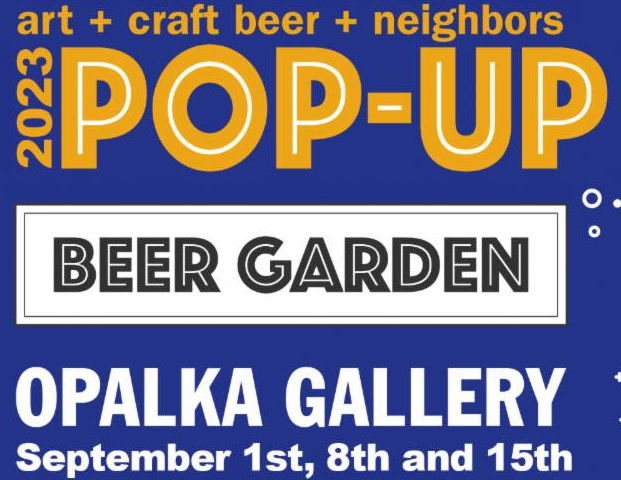 Pop-Up Beer Garden Series
Three Fridays in September! 6pm to 9pm
Music, Art, Craft Beer, Food trucks, and More!
FRI Sept. 1 First Friday Albany, co-sponsored by Nippertown
Bands: Super 400 | Joseph Biss
Beer: Druthers Brewing | Frog Alley Brewing
Food: Dotty Lou's BBQ | TBA
FRI Sept. 8 To Be—Named exhibition reception night, co-sponsored by ACE! (Upstate Alliance for the Creative Economy)
Bands: Zan and the Winterfolk | Amanda Case
Beer: Rare Form Brewing | Mean Max Brewing
Food: La Capital Tacos | Meadowlark
FRI Sept. 15 Student Appreciation Night, Co-sponsored by the RSC Student Government Association
Bands: Sirsy | Jules Olsen
Beer: Fort Orange Brewing | Nine Pin Cidery
Food: Slidin' Dirty | Skinny Pancake
On all 3 Fridays, you'll be able to make your own screen prints outside with artists Rebekah Tolley and Maya Lewis