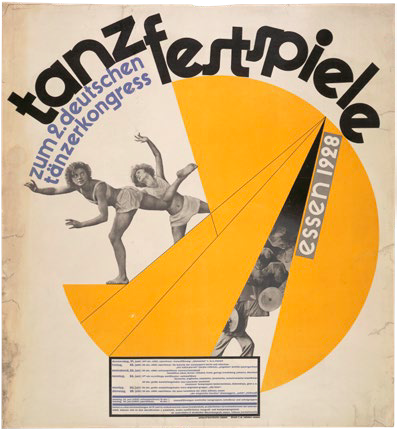 Jan Tschichold and the New Typography:
Graphic Design Between the World Wars
by Paul Stirton
Published by Bard Graduate Center in association with Yale University Press

Friday, February 15
5 – 7 pm
Bard Graduate Center Gallery
18 West 86th Street
New York, NY 10024 

Bard Graduate Center invites CAA 2019 members and participants to join us for this special reception celebrating the opening of our new exhibition and the launch of our latest book, Professor Paul Stirton's Jan Tschichold and the New Typography: Graphic Design Between the World Wars, published in association with Yale University Press.
Jan Tschichold (1902–1974), a prolific designer, writer, and theorist, stood at the forefront of a revolution in visual culture in the 1920s that made printed material more elemental and dynamic. His designs were applied to everyday graphics, from film posters to business cards, and book jackets to commercial invoices.
Richly illustrated with images from Tschichold's little-known private collection of design ephemera, this book accompanies Stirton's exhibition of the same name on view at Bard Graduate Center Gallery, February 14–July 7, 2019. Explore a legendary figure in the history of modern graphic design through the artists, ideas, and texts that most influenced him. Featuring works by Jan Tschichold, Kurt Schwitters, El Lissitzky, Aleksandr Rodchenko, László Moholy-Nagy, Max Burchartz, Walter Dexel, Johannes Molzahn, Piet Zwart, and others.

At 6 pm, Professor Stirton will lead a tour of the exhibition. Admission is free.

To attend, please RSVP to [email protected]. Limited space is available for the tour, please indicate your interest in joining the tour when you RSVP.
Free with RSVP.